Preservation Technologies scientists present research at AIC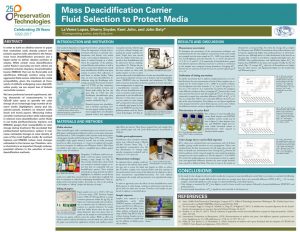 Ensuring the safety of sensitive inks.
Preservation Technologies scientists presented on the importance of the liquid carrier that delivers the alkaline buffer to deacidify book and paper collections. While certain mass deacidification carrier fluids are inert, others are industrial solvents that can be flammable and odoriferous.The latter can also induce a greater color change of sensitive media.
The poster was presented at the 46th Annual Meeting of the American Institute for Conservation of Historic and Artistic Works (AIC), May 29–June 2, 2018.