PAPER TRAILS: TV archive digitized to look back
From the  Arkansas Democrat-Gazette
After a $1.5 million donation from Tyson Foods Inc., The Tyson Family Foundation and Barbara Tyson, the archive is being preserved and digitized, and can be accessed at pryorcenter.uark.edu.

Limited video digitization and posting began in 2012, and full digitization and regular postings began in 2018, according to Randy Dixon, the center's director of news archives and media.

The center has partnered with Pennsylvania-based The Media Preserve to conserve the footage and convert it to digital.

"We've done about 50% of the collection," says Dixon, who worked at KATV for 31 years.
Preservation Technologies receives ISO 9001:2015 certification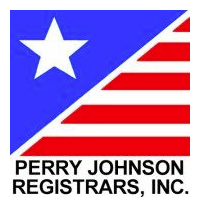 After decades of providing deacidification and media digitization services to universities, academic institutions, cultural entities and private companies around the world, Preservation Technologies is proud to announce that we are now ISO 9001:2015 certified for provision of preservation services for paper-based and audiovisual collections by Perry Johnson Registrars, Inc.
Our quality management system emphasizes service and support because your satisfaction is important to our business. Fulfilling the strict requirements of the ISO 9001 standard highlights our focus and commitment to high quality and continuous improvement now and for years to come.
Preservation Technologies scientists present research at AIC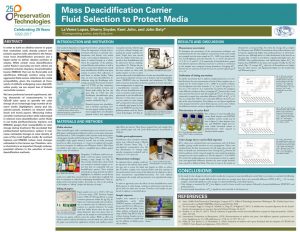 Ensuring the safety of sensitive inks.
Preservation Technologies scientists presented on the importance of the liquid carrier that delivers the alkaline buffer to deacidify book and paper collections. While certain mass deacidification carrier fluids are inert, others are industrial solvents that can be flammable and odoriferous.The latter can also induce a greater color change of sensitive media.
The poster was presented at the 46th Annual Meeting of the American Institute for Conservation of Historic and Artistic Works (AIC), May 29–June 2, 2018.
Preservation Technologies receives the President's "E" Award
U.S. Secretary of Commerce Wilbur Ross presented Preservation Technologies with the President's "E" Award for Exports at a ceremony in Washington, D.C., on May 22. The President's "E" Award is the highest recognition any U.S. entity can receive for making a significant contribution to the expansion of U.S. exports. For more information, click here.
Preservation Technologies celebrates 25th year of business
Preservation Technologies (PTLP) is a company dedicated to helping universities, academic institutions, cultural entities and private companies preserve and maintain access to their collections. PTLP was founded on the guiding principle of bringing engineering and innovation to the field of cultural preservation.
Preservation Technologies was officially established in 1992 after successfully developing the patented Bookkeeper® process, which extends the life of books and manuscripts by neutralizing the harmful acids found in paper. 14 years later, Preservation Technologies then expanded its services to help clients preserve other audio, video, and film collections and introduced The MediaPreserve.
As we celebrate this milestone anniversary, Preservation Technologies would like to acknowledge those that made the past 25 years possible. Thank you to our clients for your trust and loyalty through the years.